Recognizing Leaders in Prevention Science
The Bennett Lecture in Prevention Science is an annual fall event to honor worldwide leaders in prevention research. The lecture includes a week of activities with the most prominent scholars in the field. The featured speaker also provides a second lecture, co-sponsored with the Child Study Center, on a related topic. The Lectureship was created through an endowment, established in 1999 by Edna Bennett Pierce '53 HEc, which also provides a comprehensive portfolio of enhancements to the Center.
The Bennett Lecture is one of the Center's most visible outreach efforts. The inaugural lecture was held in 2002, and was given by Sir Michael Rutter, Research Professor of Developmental Psychotherapy, Institute of Psychiatry, University of London. Edna and her first husband, the late C. Eugene Bennett, also established the Edna Peterson Bennett Faculty Chair in Prevention Research in 1994.
Upcoming Lecture
Tuesday, October 3, 4-5:30 p.m. (ET)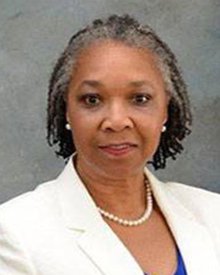 Velma McBride Murry, Ph.D. Lois Autrey Betts Endowed Chair in Education and Human Development Distinguished University Professor of Peabody College, Vanderbilt University, Department of Human and Organizational Development Distinguished University Professor of Vanderbilt University School of Medicine, Department of Health Policy
In-Person Event
Upcoming Lecture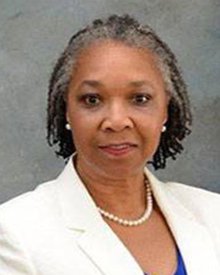 Tuesday, October 3, 4-5:30 p.m. (ET)
Velma McBride Murry, Ph.D. Lois Autrey Betts Endowed Chair in Education and Human Development Distinguished University Professor of Peabody College, Vanderbilt University, Department of Human and Organizational Development Distinguished University Professor of Vanderbilt University School of Medicine, Department of Health Policy
In-Person Event
Visit our Standing Event Series Pages
Past Bennett Lecturers
2021, Guillermo ('Willy') Prado, The University of Miami
2020 Dorothy Espelage, The University of North Carolina at Chapel Hill
2019 Katie Witkiewitz, The University of New Mexico
2018 Richard Catalano, University of Washington
2017 Stephanie Jones, Harvard University
2016 Gene Brody, University of Georgia
2015 Hirokazu Yoshikaw, New York University
2014 Philip Fisher, University of Oregon
2013 Nancy Gonzales, Arizona State University
2012 Jeanne Brooks-Gunn, Columbia University
2011 Matthew Sanders, University of Queensland
2010 Mary Jane Rotheram-Borus, University of California at Los Angeles
2009 G. Alan Marlatt, University of Washington
2008 Roger Weissberg, University of Illinois at Chicago
2007 Thomas Dishion, University of Oregon
2006 Mary Ann Pentz, University of Southern California
2005 David L. Olds, University of Colorado
2004 Irwin Sandler, Arizona State University
2003 J. David Hawkins, University of Washington
2002 Sir Michael Rutter, King's College London
2021, Guillermo ('Willy') Prado, The University of Miami
2020 Dorothy Espelage, The University of North Carolina at Chapel Hill
2019 Katie Witkiewitz, The University of New Mexico
2018 Richard Catalano, University of Washington
2017 Stephanie Jones, Harvard University
2016 Gene Brody, University of Georgia
2015 Hirokazu Yoshikaw, New York University
2014 Philip Fisher, University of Oregon
2013 Nancy Gonzales, Arizona State University
2012 Jeanne Brooks-Gunn, Columbia University
2011 Matthew Sanders, University of Queensland
2010 Mary Jane Rotheram-Borus, University of California at Los Angeles
2009 G. Alan Marlatt, University of Washington
2008 Roger Weissberg, University of Illinois at Chicago
2007 Thomas Dishion, University of Oregon
2006 Mary Ann Pentz, University of Southern California
2005 David L. Olds, University of Colorado
2004 Irwin Sandler, Arizona State University
2003 J. David Hawkins, University of Washington
2002 Sir Michael Rutter, King's College London