The PROSPER project (PROmoting School-community-university Partnerships to Enhance Resilience) is an evidence-based system for the prevention of youth substance abuse and problem behavior and for the scale-up and sustainability of universal evidence-based interventions for adolescents. PROSPER brings together schools, families, communities, and universities in partnerships that use a positive approach to strengthen families and help young people avoid risky behavior.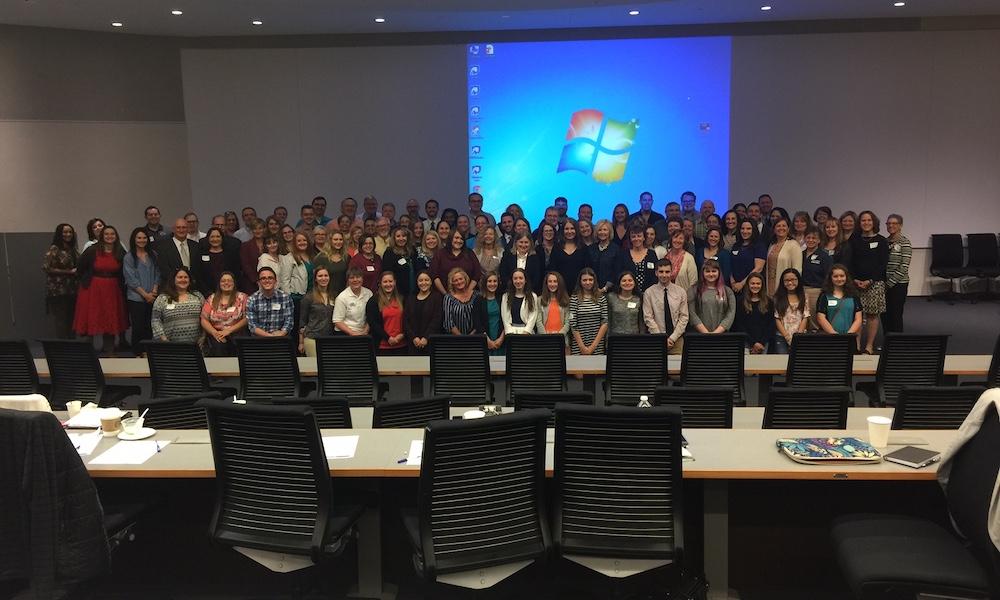 PROSPER began in 2001 as a NIDA-funded research project in partnership with Iowa State University. The original PROSPER grant ran for five years and examined the youth and family outcomes associated with the PROSPER model. The study included 28 communities and nearly 11,000 youth, who were followed longitudinally from grade 6 into their young adult years. Early results indicated that youth in the 14 communities implementing PROSPER programs showed significantly lower rates of substance use and problem behavior and higher rates of family strengths than youth in non-PROSPER communities.
PROSPER research was re-funded by NIDA in 2007 and again in 2012. Data collection and analysis on the long-term impacts of PROSPER on youth development is ongoing, with positive PROSPER impacts still detectable in young adulthood.
In addition, PROSPER was adopted as an outreach activity of Penn State University under the auspices of the Extension System, which supports both the Team Leaders and the Prevention Coordinators. PROSPER has expanded to include 15 communities throughout Pennsylvania and is funded by a wide variety of sources, including local, state, and federal grants, community fundraising, and partnerships with human service organizations.
Related Publications
Chilenski, S. M., Welsh, J. A., Perkins, D. F., & Hoffman, L. (2020). Consulting Psychology Journal: Practice and Research. Advance online publication.

Spoth, R., Redmond, C., Shin, C., Greenberg, M. T., Feinberg, M. E., & Trudeau, L. (2017). Psychological Medicine, 47(13), 2246-2259. PMID:28399955

Weymouth, B. B., Fosco, G. M., & Feinberg, M. E. (2017). Development and Psychopathology, 7, 1-14. PMID:29212564

Cleveland, H. H., Griffin, A. M., Wolf, P. A., Vandenbergh, D. J., Feinberg, M. E., Schlomer, G. L., Greenberg, M., Spoth, R., & Redmond, C. (2017). Prevention Science, 19(1), 1-12. PMCID: PMC5696096

Russell, M., Schlomer, G. L., Cleveland, H. H., Vandenbergh, D. J., Feinberg, M. E., Greenberg, M. T., Spoth, R., & Redmond, C. (2017). Prevention Science, 19(1), 1-11. PMCID: PMC5552492

Schlomer, G. L., Cleveland, H. H., Feinberg, M. E., Wolf, Pedro S. A., Greenberg, M. T., Spoth, R. L., Redmond, C., Tricou, E. P., & Vandenbergh, D. J. (2017). Child Development, 88(6), 2001-2012.

Siennick, S. E., Widdowson, A. E., Woessner, M. K., Feinberg, M. E., & Spoth, R. L. (2017). Journal of Adolescent Health, 60(1), 50-56. PMCID: PMC5182119
Related Publications
Chilenski, S. M., Welsh, J. A., Perkins, D. F., & Hoffman, L. (2020). Consulting Psychology Journal: Practice and Research. Advance online publication.

Spoth, R., Redmond, C., Shin, C., Greenberg, M. T., Feinberg, M. E., & Trudeau, L. (2017). Psychological Medicine, 47(13), 2246-2259. PMID:28399955

Weymouth, B. B., Fosco, G. M., & Feinberg, M. E. (2017). Development and Psychopathology, 7, 1-14. PMID:29212564

Cleveland, H. H., Griffin, A. M., Wolf, P. A., Vandenbergh, D. J., Feinberg, M. E., Schlomer, G. L., Greenberg, M., Spoth, R., & Redmond, C. (2017). Prevention Science, 19(1), 1-12. PMCID: PMC5696096

Russell, M., Schlomer, G. L., Cleveland, H. H., Vandenbergh, D. J., Feinberg, M. E., Greenberg, M. T., Spoth, R., & Redmond, C. (2017). Prevention Science, 19(1), 1-11. PMCID: PMC5552492

Schlomer, G. L., Cleveland, H. H., Feinberg, M. E., Wolf, Pedro S. A., Greenberg, M. T., Spoth, R. L., Redmond, C., Tricou, E. P., & Vandenbergh, D. J. (2017). Child Development, 88(6), 2001-2012.

Siennick, S. E., Widdowson, A. E., Woessner, M. K., Feinberg, M. E., & Spoth, R. L. (2017). Journal of Adolescent Health, 60(1), 50-56. PMCID: PMC5182119