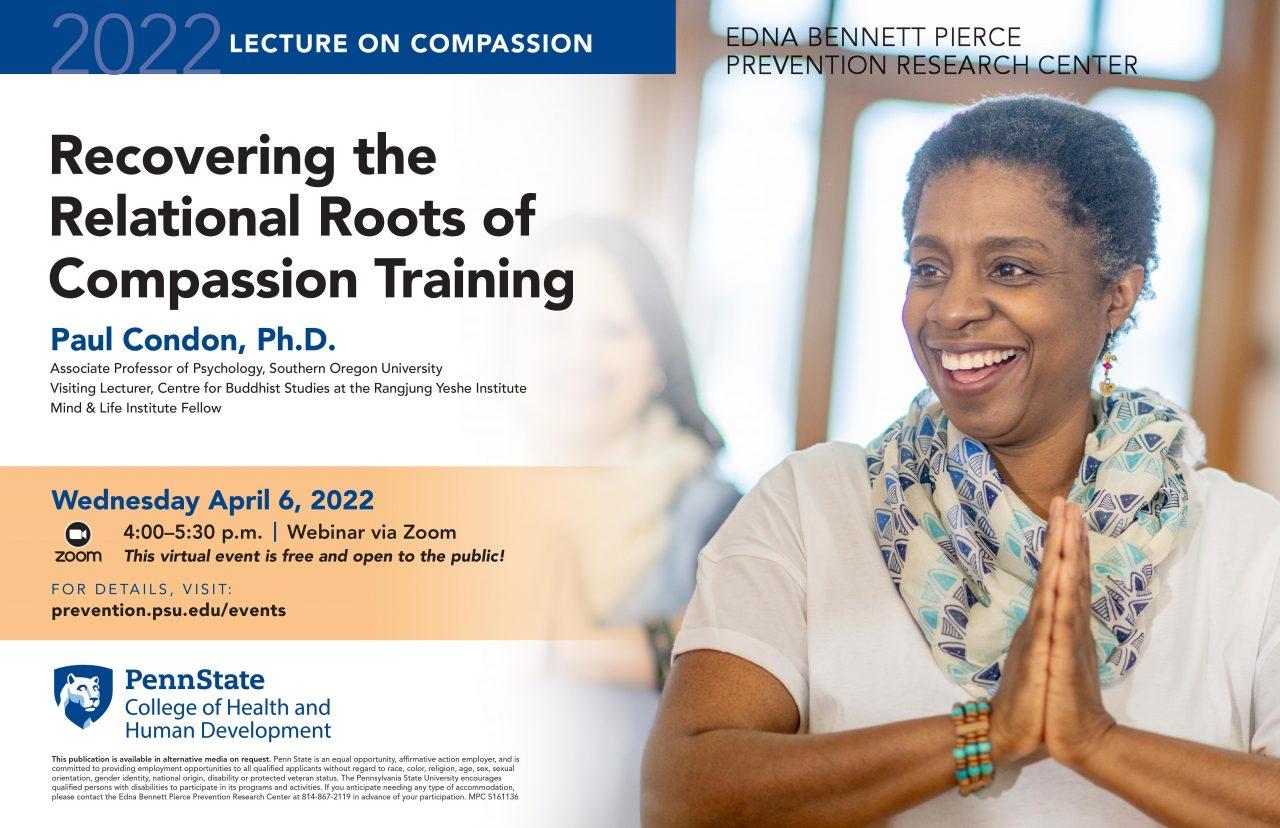 Compassion training is of increasing interest to scientists, health-care providers, educators, and policymakers as an approach to help address challenging personal and social issues. Initial findings from the field suggest that compassion is trainable, yielding beneficial outcomes for mental health, physiological and behavioral adaptations to stress, and prosocial behavior.
Yet people experience critical barriers to compassion that limit the effectiveness of compassion training—including the lack of a secure base, aversion to suffering, feeling alone in suffering, and reductive impressions of others. These barriers emerge from a lack of relational support, and they are exacerbated by modern frameworks that present meditation as an individualized, self-help practice. This talk will propose a solution centered on a relational orientation to meditation, which is informed by integrating multiple areas of psychology with practices adapted from traditional contemplative traditions.
The relational orientation to meditation draws on a pattern of practice within traditional Buddhism that is shared across the world's religions and cultures, which can be adapted to a broad, inclusive context. This open secular, relational practice context can foster personal well-being and compassionate communities through shared experience and understanding across diverse identities and worldviews. Guided meditations will be included as part of the presentation.
About the Presenter
Paul Condon is an associate professor of psychology at Southern Oregon University, a fellow of the Mind & Life Institute, and he has served as a visiting lecturer for the Centre for Buddhist Studies at Rangjung Yeshe Institute, Kathmandu, Nepal. His research examines how psychological science can inform meditation practices in dialogue with contemplative traditions to support training in compassion and wisdom. His research and writing has also examined the constructed nature of emotion and concepts, attachment theory, and the impact of meditation on compassion and prosocial behavior.
Paul teaches meditation practices adapted from the Tibetan Nyingma tradition. He has collaborated with John Makransky to develop and teach Sustainable Compassion Training, a system of compassion and wisdom practices for multi-faith practitioners and secular application. His research has been featured in media outlets such as the New York Times, Wall Street Journal, NPR, etc., and his recent popular writing has appeared in Psyche and Buddhadharma.
About the Annual Lecture on Compassion
The Lecture on Compassion was established in 2016 through the generosity of Mark Greenberg, former Center Director and holder of the Edna Peterson Bennett Endowed Chair in Prevention Research and his wife, Christa Turksma, a child-clinical psychologist, researcher and teacher of mindfulness skills.